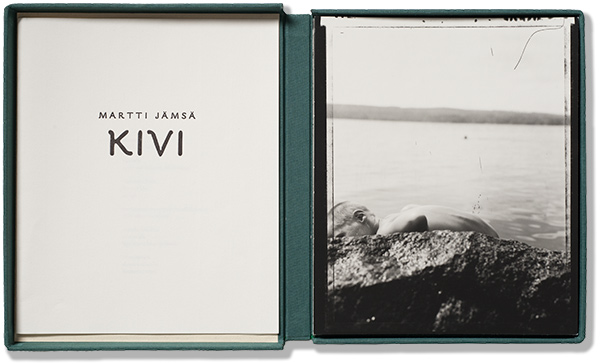 A shout from behind a large rock. The calm waters by the shore carry sounds a long way.
Size 24 x 29 x 2.5 cm
Portfolio of 5 photographs, Agfa Multicontrast Classic
Typography: Jorma Hinkka
Bookbinders: V. & K. Jokinen 
Edition of 10
The portfolio can be ordered directly from the artist.